Mike Rogan - Clarkstown North 1986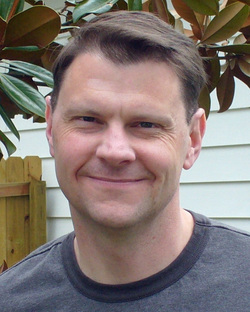 When Mike Rogan was an eighth-grade track runner at Felix Festa Junior High, he ran a mile in 5 minutes 55 seconds early in the season and proceeded to shave off 10 seconds each successive time he ran it. "I thought if this keeps up I'll be a four-minute-miler soon," Mike remembers, chuckling at his naivete.

He didn't miss by much. As a senior at Notre Dame, Mike clocked 3:44.67 for 1,500 meters – equivalent to a 4:02 mile. That only added luster to a career highlighted by a state title, numerous County championships and some scorching relay anchor legs for Clarkstown North, and an NCAA appearance and school 1,500 record for the Fighting Irish.

Rockland track fans in the mid-1980s had opportunity galore to catch the lanky 6-foot Ram, arms pumping furiously and jaw set firmly in determination, crank out one marquee effort after another. Remember when he took out the first 400 in 54 seconds en route to a 1:54.9 anchor leg on North's winning 4x800 at the '85 spring State Qualifier? How about his 2:29.59 1,000-meter masterpiece to win at Yale in '86, the third-fastest in the country that season and No. 2 all-time in Rockland? Or maybe his trifecta at the '86 spring County meet in the 5,000, 1,500 and 800? And, lest we forget, his supercharged 1:52.3 split in the 4x800 at the '86 Penn Relays.

The piece de resistance was his victory in the 1,000 at the '86 indoor State meet in Syracuse. Always a nervous Nellie before races, Mike had to endure a false start (not by him) and getting boxed in before surging to the lead for keeps on the third of five laps. He won in 2:30.3, two places ahead of friendly rival Bill Brooks of Suffern. "I lost my spikes after the race," Mike recalls, "and when I went back to the Carrier Dome, Bill handed them to me. He had picked them up for me."

Other banner races indoors included his meet-record 4:01.3 for 1,500 at the West Point Invitational, then a County record and currently No. 2; his County-meet triple of two mile, 600 yards (1:14.2, No. 8 all-time Rockland) and mile for Outstanding Performer award; and coming within one-tenth of a second of beating future Olympian John Trautmann of Monroe-Woodbury in the Rockland Invitational 1,000 yards. "I never beat him till we were old fat guys running in the Alumni [Cross Country] meet" years later, Mike jokes.

In the spring Mike placed third in the State 1,600 in 4:17.1; shared Outstanding Performer honors at the County meet for his three individual golds; finished second to Trautmann in the Loucks Games 800 in 1:55.01; and clocked a meet-record 1:56.4 at Crusader Relays. On the cross country trails he was '85 County champ in 15:05, a top-10 performance all-time for Rocklanders at Bear Mountain. He was also a sub-13:00 performer (12:55.3) at Van Cortlandt Park, won Section 9 Class A, placed second in his section at the Easterns, and won the Grout Invitational with the third-fastest time in the then-47-year history of the race.

Who knew all that glory was in store for young Mike Rogan when he started tagging along with his dad, John, for runs at Rockland Lake? Pretty soon he was running three miles around the lake with his cousin, a wrestler at North, even though he had no conception of the distance. Later on came cross country and track at Felix Festa. Mike brought that 5:55 mile time down to 4:58, good enough to win the Junior High County meet over Nanuet's Mark Kautz.

"I played Little League baseball but I was not terribly good, and I broke my collarbone playing football," says Mike, who is also a member of the Clarkstown North Sports Hall of Fame. "Track seemed to be something where you got proportional return for the effort you put in. By working hard a person could become successful."

Hard work was not a problem for Mike. His freshman year he'd pile his books and clothes in a backpack and run three miles to school, often with teammates Karl and Kurt Gehsmann and Dave McGovern. Later, as a senior, he would do four-mile jaunts around Rockland Lake every morning with his dad. The influence of John Rogan and Coach Bill Markiewicz was profound and enduring, Mike says.

"I learned from my dad and Bill Markiewicz that just because something is difficult, it doesn't mean you have to quit. Bill demanded a lot. He believed in and really cared about his kids and was personally involved. I don't think I could have been anywhere near as successful without a guy like him."

For someone like Mike who invested so much of himself in the sport, every aspect of his track environment was keenly felt and appreciated, most especially the people who played a role in his development. People like coaches Markiewicz, Paul Duddy and Vincent Diglio; his parents and those of teammates Sean Kilkenny and Neil Falis; Fred Adler, the former Clarkstown North shop teacher and longtime track official; teammates such as McGovern, Kilkenny and Nick Parente; and opponents like Kautz and Brooks.

Mike earned a full tuition scholarship to Notre Dame, where Coach Joe Piani had a pipeline to New York schoolboy talent. Mike joined such stars as close friend Mike O'Connor, Dan Garrett, Ron Markezich, David Warth and, later, Mark Lavery to form a potent Empire State connection in South Bend. Although Mike battled injuries, mainly from trying to duplicate O'Connor's high-volume training, he stayed health enough to run a 1:50.9 leadoff leg on the Fighting Irish two-mile relay, which made the NCAA indoor meet in 1989, his junior year.

Mike still holds the school indoor 1,500-meter record of 3:47.64, run on Notre Dame's oversized (352-yard) five-lap-to-the-mile track. With Notre Dame's high-powered schedule, victories were hard to come by but Mike bagged a major one at the Rice Bayou Classic in Houston, where he won the 1,500 in a meet-record 3:45.22, which still stands. Ironically, his personal best of 3:44.67 came in a last-chance NCAA qualifier meet after missing much of his senior spring season with a strained Achilles tendon.

After graduating from Notre Dame with degrees in psychology and philosophy, Mike enrolled in law school at Notre Dame but soon decided a career in law was not for him and switched to medicine. While taking pre-med courses he continued to run competitively and clocked a post-collegiate mile best of 4:07.

Mike attended medical school at Indiana University, the first two years at the Notre Dame satellite campus in South Bend and the last two years in Indianapolis. He also performed his three-year residency in emergency medicine in Indianapolis. Mike got married during his third year of residency and moved to Evansville in southwestern Indiana, but divorced in 2005. He has a 6-year-old son named John, after his father.

After working as an emergency room physician in Evansville for a few years, Mike took a break to decompress from the stress of emergency-room medicine, then shifted from clinical to research work. He co-authored a successful grant application that won a $250,000 grant from the American Heart Association for research on shock following cardiac arrest as well as septic shock from infection. Ironically, his main research partner was a Notre Dame teammate of Jim Trautmann, John's younger brother. Mike also has had his work published in a few professional journals.

In addition to the research, Mike, who is 39, will continue in emergency medicine part-time at the Wabash Valley Correctional Facility in Carlisle, Ind. He's also reconnected with his track roots, coaching fifth- through eighth-grade students at his son's grammar school starting this spring.
---