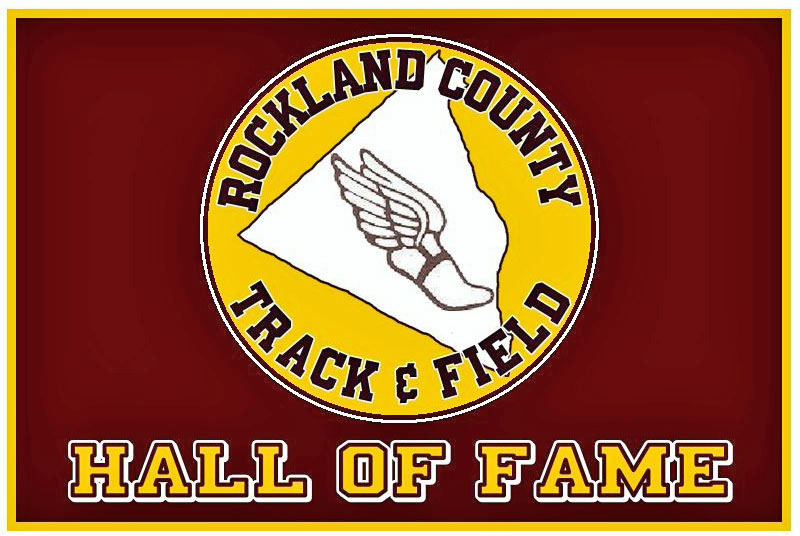 Reserve Tickets for the 2019 Gala
The 13th Rockland County Track & Field Hall of Fame Induction is set for Sunday, May 19 at the Paramount Country Club, 60 Zukor Road, New City, NY. The reception begins at 1 p.m. followed by dinner at 2 p.m. Tickets are $65 for adults and $25 for children age 12 or younger. Contact Jamie Kempton at 845-521-0400 or
kmptjai@aol.com
for information.
The hall was established in 2004 to recognize the premier performers and largest contributors to the sport of track & field in Rockland County. Once a year, we gather to pay tribute to a new class of honorees.
The 2019 inductees include:
Joe Biddy - coach, Suffern
Ray Kondracki - coach, Clarkstown South
Roudy Monrose - sprints, Spring Valley 1995
Brendan Fennell - distance, Pearl River 2003
Erin Demchko - distance, Pearl River 2003
John Martinez - distance, North Rockland 2005
Clarkstown's Boys' 1970 Sprint Medley Relay
Suffern's Girls' 2001-03 4 X 200 Relay
Albertus Magnus's 1974 "Long Red Line" Cross Country Team
Click for details about the evening,
ticket reservation form
and to
place an ad
in the evening's souvenir journal.
For more information about the Hall of Fame, contact Chairman Jamie Kempton at
kmptjai@aol.com
.